This blog is intended to provide the reader with important world news with an emphasis on Middle East and North Africa. It will publish news, analyses, comments, and opinions concerning those two regions. However, We welcome any comments, news or opinions which are related to their countries. You can visit too www.asswak-alarab.com for more information.
Saturday, June 18, 2011
The West's lofty expectations for Salam Fayyad went far beyond what he was ever able to deliver.
By Nathan J. Brown
Palestinian Authority Prime Minister Salam Fayyad
If Palestinian Authority Prime Minister Salam Fayyad's political career came to an end today, he could still proudly claim to be Palestine's most accomplished prime minister ever. The problem is that all of his predecessors -- Ahmad Hilmi, Mahmud Abbas, Ahmad Qurei, and Ismail Haniyya -- were impotent, transitory, or frustrated occupants of the post, and collectively set a very low bar. But judged by the enormous expectations and hoopla his Western cheerleaders burdened him with, Fayyad will leave only disappointment behind him.
The prime minister's departure from the Palestinian political scene appears likely but not inevitable. With Fatah and Hamas striving to form a unity government, Fayyad may very well be sacrificed on the altar of Palestinian unity.
Neither the sunny nor the cynical view of Fayyad is fair. His optimistic smile obscured an impossible situation: Fayyad's main achievement has not been to build the structures of a Palestinian state, but to stave off the collapse of those structures that did exist. An equally important achievement was his ability to persuade Western observers that he was doing much more. In the process, however, he raised expectations far beyond his ability to deliver.
What Fayyad Did Not Do
:
In enumerating Fayyad's accomplishments, it is necessary -- if churlish -- to begin by explaining what Fayyad did not accomplish.
First, he did not build any institutions. The state-like political structures now in the West Bank and Gaza were either built during the heyday of the Oslo Process in the 1990s or in the more distant days of Jordanian and British rule.
Second, he did not bring Palestinians to the brink of statehood. The Palestinian Authority, for all its problems, was actually far more ready for statehood on the eve of the Second Intifada in 1999 than it is on the possible eve of the third in 2011. A dozen years ago, Palestine had full security control of its cities, a set of institutions that united the West Bank and Gaza, a flourishing civil society, and a set of legitimate structures for writing authoritative laws and implementing them. Those accomplishments were in retreat long before Fayyad took office, and he was hardly able to restore them.
Third, Fayyad did not strengthen the rule of law. He could not have done so, since the only legitimate law-making body the Palestinians have, the Legislative Council, has not met since he came to power.
Fourth, Fayyad did not prove to Palestinians that they should rely on themselves. Just the opposite. He showed Palestinians that if they relied on him, foreigners would show them the money. At the heady days at the beginning of Oslo, the United States pledged half a billion dollars for the entire five-year process during which the parties were supposed to negotiate a permanent agreement. They have given Fayyad more than that almost every year that he has been in office. The Europeans have opened the purse strings for him too. It is utterly baffling that a figure so completely dependent on Western diplomatic and financial support would be seen by outsiders as an icon of Palestinian self-help.
Finally, he did not bring economic development to the West Bank. What he made possible was a real but unsustainable recovery based on aid and relaxation of travel restrictions. Year-to-year economic indicators in both the West Bank and Gaza are dependent on foreign assistance, and even more on the political and security situation. Fayyad can thus take some credit for the upturn, but Hamas can make a similar claim for the mild improvements in Gaza since Israel relaxed some of the closure last year. Neither has laid the groundwork for real development or attraction of foreign investment. Nor could they in the stultifying and uncertain political environment.
None of these failings was personal. Fayyad could not have accomplished any of these goals even had he wanted to. He led half of a dysfunctional Palestinian Authority, governed scattered bits of territory in the West Bank, and was forced to rattle the cup constantly in order to pay the bills.
What Fayyad Did Do
:
However, if Fayyad could not walk on water, he did an almost miraculous job of not drowning. This is not to damn Fayyad with faint praise; the prime minister assumed control of a Palestinian Authority that was unable to pay all of its salaries, deeply mistrusted by Israel, and treated as irrelevant by many Palestinians.
His first and most impressive accomplishment was to gain the trust of Western governments. The unrealistic hopes placed in his premiership were partly a testimony to the esteem in which he was held in some international circles. Secretary of State Hillary Clinton has spoken of her pride in his efforts and informed Palestinian youth that Fayyad has given them hope. No diplomatic statement from Western governments is complete without a kind word for his accomplishments. Fayyad was even able to earn a grudging Israeli trust through renewed security cooperation and efforts to rebuild the Palestinian security services. These accomplishments allowed him to pay government salaries, redeploy police, and attract enormous amounts of aid.
And Fayyad was able to win some modest victories in Palestinian governance. The security services became less partisan, public finances became more transparent (even without any domestic oversight), corruption likely decreased, pockets of the civil service were rebuilt on a more professional basis, and basic order in Palestinian cities was improved. When it comes to progress in these areas -- sharply limited but still significant -- Fayyad can even claim to have gone beyond maintenance to improving the Palestinian situation beyond where it stood in 1999.
The Poverty of Politics
:
All along, however, this was a difficult juggling act. Enthusiastic international support would continue only so long as it was possible to pretend that Fayyad was making dramatic gains; domestic acceptance of Fayyad was dependent on his continuing to pay salaries and provide for basic order. Pulling aside the curtain and revealing that Palestinians were not building a state thus risked undermining Western support for him, which would in turn remove the raison d'être of his premiership in Palestinian eyes.
Thus Fayyadism was a political house of cards. There was no domestic foundation for Fayyad's efforts; for Palestinians, he was simply an unsolicited gift from the United States and Europe -- a welcome one for some, but not for others. And to his international backers, Fayyad was completely frank about his limitations: His efforts, he said, would only pay off in the context of a meaningful diplomatic process that reinforced the drive toward statehood. This was an ingredient that has been missing for many years, and Fayyad was powerless to procure it.
Earlier this year, there were signs that Fayyad himself had begun to look for ways to escape Fayyadism. It was Fayyad, rather than Fatah and Palestinian President Mahmoud Abbas, who reached out to Hamas in February. The reconciliation file was quickly snatched out of his hands, however, and his hold on the premiership is now on the bargaining table.
What is remarkable, however, is how Fayyadism soldiered on in some Western eyes even after Fayyad himself had begun to distance himself from it. American pundits continued to trumpet his successes without missing a beat right up until the April reconciliation agreement. In March, Thomas Friedman was still writing about Fayyad's gaining momentum and even upped the ante by claiming that his program posed the "biggest threat to Iran's strategy." Meanwhile top policymakers continued to be mesmerized by Fayyad's poll numbers, which were less bad than those of most other leaders, and simply ignored the hollowness at the core of their own policies. Nor did the polls translate into any kind of political party or movement that could have run in, much less won, an election -- if one were ever held.
The Perils of Positive Thinking: For years, Fayyad's soft talk and cheery dedication enabled policymakers throughout the world to ignore the brewing crisis. And this may be where Fayyad, despite his impressive management skills, did Palestinians a disservice.
In 2009, the incoming Obama administration was quickly lured into a set of approaches (many inherited from the Bush years) that proved their complete bankruptcy this year -- ignoring Gaza and allowing its population to be squeezed hard, pretending that there was a meaningful Israeli-Palestinian negotiation process at hand, assuming that Hamas could be dealt with after the peace process and Fayyad had worked their magic, and making the paradoxical and erroneous assumption that the best way to build Palestinian institutions was to rely on a specific, virtuous individual.
Fayyad cannot be held primarily responsible for this collective self-delusion; at most, he facilitated it. And in the process he provided all actors with a breathing space that is now disappearing. Ultimately, the ones who convinced themselves he was capable of completely transforming Palestine are most responsible for squandering the brief respite his premiership offered.
-This commentary was published in The Foreign Policy on 17/06/2011
-
Nathan J. Brown is a professor of political science and international affairs at George Washington University and nonresident senior associate at the Carnegie Endowment for International Peace
Friday, June 17, 2011
The US is involved in 'hostilities' against Libya, which demands a vote in Congress. The president is in breach of the constitution
By Tom Rogan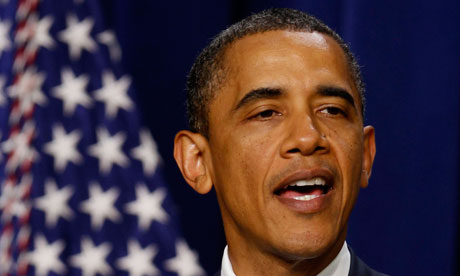 By Curtis R. Ryan
King Abdallah II of Jordan
On Tuesday, King Abdullah II of Jordan delivered a rare televised address announcing a wide range of planned political reforms. He outlined plans to have governments selected by parliamentary majority rather than by monarchical appointment, and to strengthen political parties. The next day, however, as Abdullah toured the southern city of Tafila, he was reportedly bombarded with stones and empty bottles.
The King's reform initiative and the stories about his rough welcome in a traditional Hashemite stronghold highlight that Jordan has not been immune from the Arab spring. It has been affected by the Arab uprisings deeply. Jordanians have been demonstrating for months, calling for the ouster of the government. But unlike their Tunisian and Egyptian counterparts, the Jordanian demonstrators aimed their anger mainly at the appointed government of Prime Minister Samir al-Rifa'i, leading an alarmed monarchy to dismiss the entire cabinet.
Today, the calls for change in Jordan remain extensive and persistent, and they have come from almost every direction. Even the most pro-Hashemite constituencies have repeatedly challenged the king in various ways. Retired military officers have called for change while condemning the regime's policy priorities, tribal leaders have railed against the allegedly intrusive role of Queen Rania herself -- even going so far as comparing her to deposed first ladies Leila Tarabulsi and Suzanne Mubarak. The main question is simply to what extent the monarchy realizes this.
The image of the royal motorcade being welcomed with flying objects contrasted with the previous several days of national (but mainly royal) celebrations marking the anniversary of the Great Arab Revolt, Army Day, and Coronation Day. Thousands of cheering rural residents were bused to parade locations to celebrate as the royal motorcade passed by. The carefully orchestrated celebrations suggested that the king and the monarchy were not only secure but wildly popular. A more accurate read would require separating the two terms: the king is not popular with many Jordanians these days, yet most Jordanians continue to support the monarchy.
Public questioning now crosses red lines that would have been unthinkable under King Hussein. But for King Abdullah, as one Jordanian analyst noted "all his choices are contested; his choice of prime minister, his choice of crown prince, his choice of wife. All are contested." The monarchy should be concerned, because it is actually hard to find a Jordanian that is satisfied with the status quo right now. When I made these very observations to members of the soon-to-be-dismissed Rifa'i government in December 2010, I was assured that I was mistaken. The government had a comprehensive reform plan and people just needed to be patient.
Within weeks, patience clearly exhausted, Jordanians were in the streets. But the king then replaced a government largely of Neoliberal technocrats with a more old guard elite that had strong tribal and East Jordanian roots, ties to the security services, and virtually no record of commitment to reform. The monarchy also launched yet another round of national committees of various notables to reassess the laws on elections, parties, the judiciary, and the constitution itself.
Buoyed by their success in toppling the government, protesters continued Friday demonstrations, calling for an end to perceived endemic corruption and for greater inclusion, democratization, and the return to a more constitutional monarchy with more checks and balances.
Organized online as the March 24 movement, Jordanian democracy and reform activists gathered at the Ministry of Interior Circle for perhaps their most important demonstration yet. Despite the presence mainly of red checked East Jordanian keffiyehs, Hashemite and Jordanian nationalist songs, and a clearly peaceful protest, the demonstrators were attacked on March 25 by bultajiyya, or thugs who appear to have been bused into the city. Calling themselves the "Da'wa al-Watan" (Call of the Nation) and believing they were saving the monarchy from "Palestinian" revolutionaries who were "occupying" their capital, they stormed the peaceful demonstration, leading to the death of one participant.
Similarly, on May 15, at demonstrations in the Jordan valley for the Palestinian right of return, still-unknown assailants in civilian clothes opened fire on the gathering of activists. Twenty-one-year-old Jalal al-Ashqar was shot in the back and rushed to the hospital in critical condition. Jordan has had no central tragic figure, such as the late Khalid Said of Egypt, to rally their anger around. But many in both government and opposition watched closely the prognosis for al-Ashqar. Prime Minister Bakhit visited the young man, assuring his family that the state would pay all medical expenses.
More recently, in June 2011, the bultajiyya issue returned as thugs attacked the offices of Agence France Presse and threatened well-known veteran journalist Randa Habib, perhaps because of reporting on the Tafila incident. In each of these cases, countless Jordanians remarked to me just how distinctly un-Jordanian these incidents seemed. Indeed, each seemed like the kind of news one associated with some of Jordan's neighbors, rather than with Jordan itself.
Despite such incidents, most Jordanians remained strongly in favor of reform rather than regime change. Meanwhile, outside Jordan, the extreme violence of the latter round of Arab uprisings -- in Libya, Yemen, and especially Syria -- may actually have helped the Hashemite monarchy, since no Jordanian wants to see their country take those routes. It bought the monarchy at least some more time, and most Jordanians seemed willing to give the king a chance to join and even lead reform.
In his June 12 speech to the nation, King Abdullah II once again decried disunity, fitna, and irresponsible media reporting. But the king also called for strengthening the party system and shifting from governments that are royally-appointed to those that are drawn from the majority bloc in a democratically elected parliament. If the latter idea is indeed implemented, it meets a major demand across the opposition spectrum. But the new electoral laws themselves can still be expected to minimize representation for leftist and Islamist activists, so in practice the new governments may actually have a familiar feel.
Almost every Jordanian I talked to had a conditional response to the proposal of democratically-elected governments. As one activist put it, summarizing the general view, "it's a good idea ... if it happens;" because the speech omitted any timetable for implementing this key opposition demand.
If the king had made this exact speech three years ago, the response might even have been enthusiastic. It might have been seen as path-breaking. But the muffled response suggests a more pervasive pessimism that has been well-earned. Even before the speech, every Jordanian I met with expected to be disappointed. Jordan's liberalization process began in 1989, not in 2011, and since its beginnings has seen countless retreats from reform, new royal committees, cabinet reshuffles, slogans and marketing campaigns. As one opposition activist put it, "the whole region is moving at high speed like a BMW while we are riding donkeys: ... donkeys, not even horses."
If the king's call for reform is genuine, then it will require some immediate and clear signs of implementation. Otherwise, it will be dismissed as still more cosmetic reform. But regardless of the regime, the spirit of 2011 across the Arab world remains a major point of departure for the Jordanian public. It has seen the rise of extensive levels of youth activism, both in the streets and in cyberspace, from blogs to Twitter to Facebook groups.
It has seen a revitalization of old political movements, from leftist parties to the more well-organized Muslim Brotherhood and its party, the Islamic Action Front (but interestingly none of these seem to be of interest to Jordan's energized youth). It has seen a rise in public sphere discussions on virtually all topics, in cyberspace, in print, and in person, such as the impressive Hashtag Debates organized by youth activists.
The constituency for real reform, in short, stretches across Jordan's generation, class, ethnic, and gender divides. But it continues to be thwarted by entrenched anti-reform elites. As former Jordanian government official Marwan Muasher noted in a recent Carnegie Endowment report, "the political elite must recognize that the only way they can retain power is by sharing it, and governments will have to acknowledge that substituting serious implementation with reform rhetoric fools no one." Exactly. Jordanians have one of the most literate and well-educated populations in the entire Arab world, so if old authoritarian tactics seem to work less and less well across the region, they can be expected to be even more useless in Jordan. If the regime takes that point to heart, then Jordan will provide a very different and very positive model for reform in the region. If not, then calls for regime change will soon arrive in Jordan too.
-This commentary was published in The Foreign Policy on 17/06/2011
-Curtis R. Ryan is associate professor of political science at Appalachian State University and author of Jordan in Transition: From Hussein to Abdullah and Inter-Arab Alliances: Regime Security and Jordanian Foreign Policy.
From Tunisia to Yemen, rampant corruption helped drive protesters into the streets. Now the best way to spur countries to change is to harness their desire to protect their reputations.
From Tunisia to Yemen, the corruption of Middle Eastern regimes has played a significant role in motivating the Arab Spring. Former Tunisian President Zine el-Abidine Ben Ali and his family now face trial in absentia for, among other crimes, money laundering and drug trafficking. Meanwhile, Egyptian courts have charged former President Hosni Mubarak with corruption and sentenced in absentia his former finance minister, Youssef Boutros-Ghali, to 30 years in prison on charges of corruption and embezzlement of public money. Frustration with cronyism and corruption is a key grievance of those protesting in the streets in Libya, Syria, and Yemen as well.
These corrupt leaders have managed to stash much of their collected wealth abroad, despite international obligations designed to prevent such looting. The Arab Spring has thus highlighted the inadequacy of current international efforts against corruption.
If global leaders are serious about strengthening anticorruption efforts in response to the Arab Spring, they should build on recent improvements in an unlikely place: Switzerland. Switzerland recently changed its law about returning corrupt funds and has led much of the international community in freezing the assets of certain deposed leaders, including Ben Ali, Mubarak, and former Ivory Coast President Laurent Gbagbo. Switzerland took these actions at least in part because it feared that its reputation as a haven for illicit assets could harm its ability to attract legitimate business. The United States and its allies should capitalize on such reputational sensitivities by promoting mutually enforced anticorruption standards and exposing those countries that fail to cooperate. This is the most promising path to inducing countries to prevent corruption and to excluding the proceeds of corruption from the global financial system.
Swiss banks became known as a top choice for corrupt dictators by holding the multi-million dollar accounts of, among others, former Nigerian ruler Sani Abacha, former Filipino President Ferdinand Marcos, and former Haitian strongman Jean-Claude Duvalier. Thus, it may come as a surprise that last October, Switzerland adopted what is arguably the world's toughest law for repatriating the ill-gotten gains of corrupt politicians to the people of those countries, allowing the country to return potentially corrupt assets more easily.
Returning the fruits of corruption to their country of origin is a difficult undertaking. In the first place, the process of tracing and repatriation does not begin unless and until the corrupt regime is removed from power (obviously, a ruling regime depositing the money is highly unlikely to request such an investigation). Even when assets are located, legal obstacles often complicate repatriation. The new leadership in the country of origin may not be sufficiently independent of the old regime to pursue the matter, or may be unable to provide adequate proof that the assets in question were illicitly derived. As a result, only a relatively small amount of money has actually been returned to countries of origin. The World Bank estimates that corrupt regimes steal $20–$40 billion from developing countries each year; only $5 billion has been returned to those countries over the past 15 years.
The new Swiss law, known as the Restitution of Illicit Assets Act, took effect in February and addresses some of these problems by giving the Swiss government more freedom of action to repatriate questionable funds. For example, the new law shifts the burden of proof -- the countries of origin are not required to prove the illicit nature of the funds. In situations where the wealth of a politician in question has increased dramatically during his reign and corruption is endemic in his country, the new law requires the politician to prove that he earned his wealth legitimately. Beyond improving the likelihood of restitution in specific cases, this law might persuade corrupt politicians to place their illicit assets elsewhere.
Switzerland hopes that its strengthened restitution law will do just that. The Swiss Foreign Ministry Web site states that "it is in Switzerland's fundamental interest to ensure that the assets of politically exposed persons obtained by unlawful means shall not be invested in the Swiss financial center." This, the Ministry explains, is because "competition between financial centers is global. In long term, it is a financial center's reputation and credibility that are the most important criteria with respect to competitors."
Like other nations, Switzerland undoubtedly realizes that a reputation for shielding corrupt assets can discourage legitimate investors, who may be deterred by the lack of transparency or by the prospect of being stigmatized by placing their money in a known destination for corrupt funds. Investors may also fear that a jurisdiction's poor reputation may attract greater regulatory and law-enforcement scrutiny. A suspect reputation may also complicate the ability of a country's financial institutions to conduct business abroad, especially in the United States.
It is easy to be to be cynical about Switzerland's attempts to portray itself as a world leader in preventing corrupt politicians from hiding their money, given the country's history. But indulging that cynicism would risk missing the opportunity represented by Switzerland's desire to improve its reputation. With corrupt rulers stealing billions per year from their people, the international community must develop methods to counter corruption while they remain in power. Repatriation of funds only after a corrupt regime falls is insufficient. To ensure that effective preventive measures are taken, the international community should harness the dynamic that motivated Switzerland to reform -- its desire to demonstrate the integrity of its financial system -- to incentivize other nations to act.
A multilateral commitment to improve anticorruption regulations exists. A hundred and forty nations have signed the United Nations Convention Against Corruption (UNCAC), a 2005 agreement that mandates a comprehensive vision for fighting corruption. Its signatories committed to adopting measures to prevent corruption such as creating anticorruption bodies, maintaining an independent judiciary, and establishing transparent procurement systems; criminalizing bribery and the embezzlement of public funds, and providing for the freezing and confiscation of the proceeds of those crimes; cooperating with other countries to enforce anticorruption laws and to return looted assets to their country of origin; and implementing rules to protect the financial system from the proceeds of corruption.
Unfortunately, there is no credible mechanism to ensure that countries implement the UNCAC. The implementation process sounds like a parody of an ineffective UN process: it relies on a "non-intrusive" "desk review" of a "comprehensive self-assessment checklist" completed by each signatory. A visit by an assessor to the country being reviewed can be made only if that country agrees. Reports on a country under investigation remain confidential unless the country under review chooses to have it published. On top of that, at the current pace, the first round of assessments will take 15 years to complete.
Other well-intentioned anticorruption efforts similarly lack sufficient implementation mechanisms. Although a G-20 anticorruption "action plan" announced last November calls for countries to report back to G-20 leaders, it lacks a formal process to ensure concrete improvements. And the Organization for Economic Cooperation and Development's existing assessment of whether its members are allowing companies to bribe foreign public officials does not extend to potential corruption issues within any member country itself.
Although the implementation of a comprehensive set of anticorruption measures undoubtedly poses daunting political challenges, there is an existing model that works: the global effort to combat money laundering and terrorist financing by the Financial Action Task Force (FATF). By publishing expert-created standards to combat illicit finance which are enforced by rigorous mutual evaluations among members, FATF has created a perpetual race to the top, or at least a race away from the bottom, as countries continuously seek to improve their FATF evaluations. The FATF consisted of only 16 members when first formed by the G-7 in 1989; today, more than 180 countries subject themselves to its or its affiliates' assessments. Its efforts are viewed as nonpolitical and are thus respected. Most important, FATF publishes its evaluation reports and its conclusions about which countries pose a risk to the system. Financial institutions around the globe pay close attention to FATF's assessments and use them to decide whether or how to operate in specific countries. Countries' fears of landing on one of FATF's warning lists, and their intense desire to remove themselves from those lists once named, are powerful motivators for self-improvement.
The international community could make real progress in combating corruption if an organization with FATF's credibility were empowered to set standards and assess countries' performance on the types of measures established in the UNCAC. Such a process should build on the key lesson of Switzerland's reforms: the best way to motivate countries to prevent corruption is to harness their own desire to protect their reputations.
-This commentary was published in Foreign Affairs on 16/06/2011
-STUART LEVEY is Senior Fellow for National Security and Financial Integrity at the Council on Foreign Relations. He previously served as the Under Secretary for Terrorism and Financial Intelligence at the U.S. Department of the Treasury.